It was Saturday night and I had just finished work and what better way to relax than to eat dessert with your boyfriend? Especially one that is labelled Better Than Sex. Big claim!
Better than sex, $15.00
As soon as it hit the table, I was really excited. I mean, look at that MASSIVE scoop of pandan coconut gelato! And all that oozy palm sugar caramel!! The brioche was tooth-achingly sweet, just the way I like my desserts ;) I think I died and went to food heaven, dancing on all that sugar. So needless to say, I was one happy girl.
The boy and I then walked up to George St cinema where we watched the newly released Ted.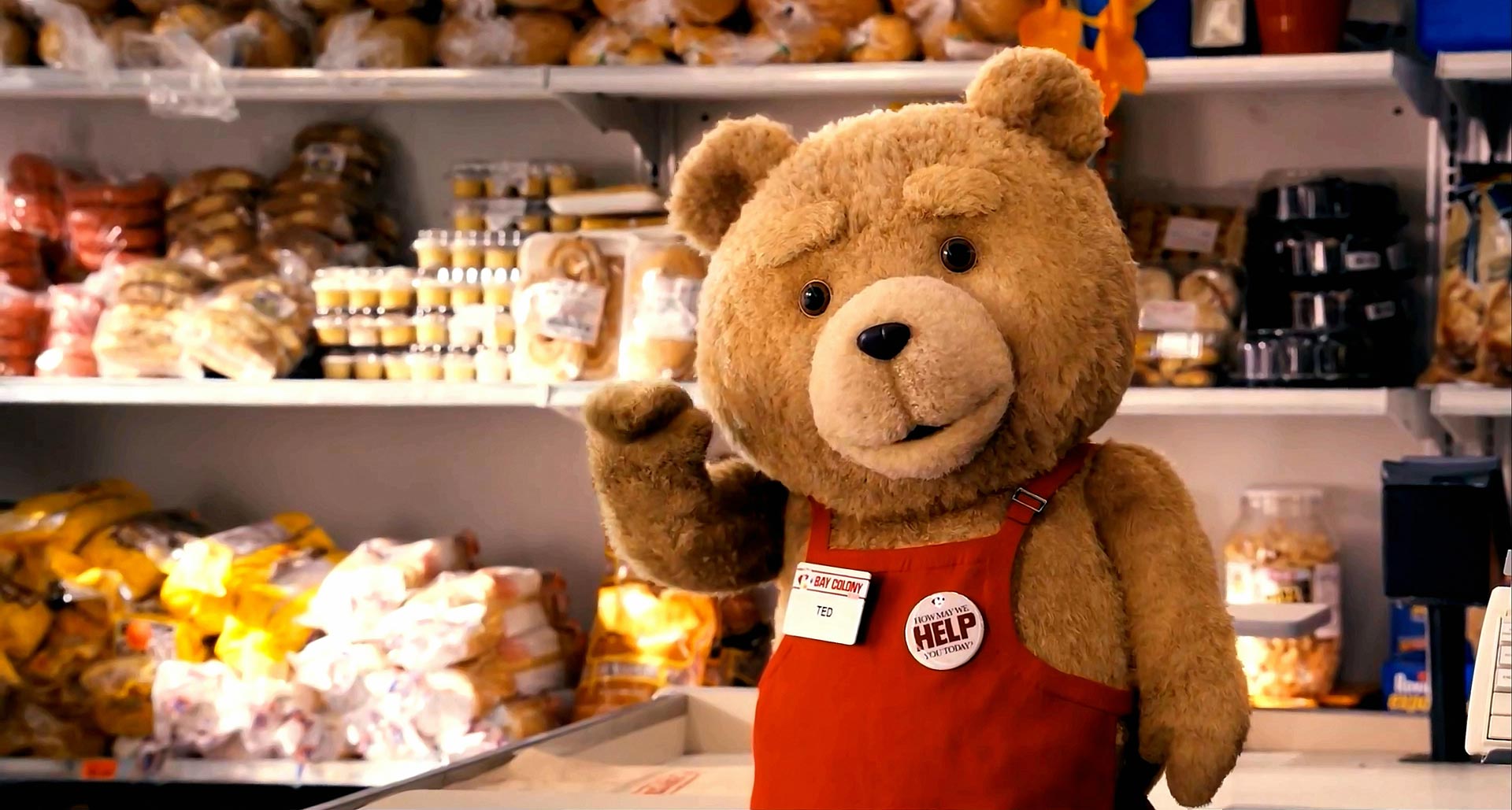 Isn't he cute?! I thought they would have used all the funny parts in the trailer already, so I didn't expect it to be better than that to be honest. But it was actually hilarious! Lots of dude humour though and the bear was so incredibly rude for something so cute!
This Thunder song they sang was definitely one of the highlights of the film, it was pretty damn funny. Don't expect any cute and fluffy words coming out of the bear's mouth though!